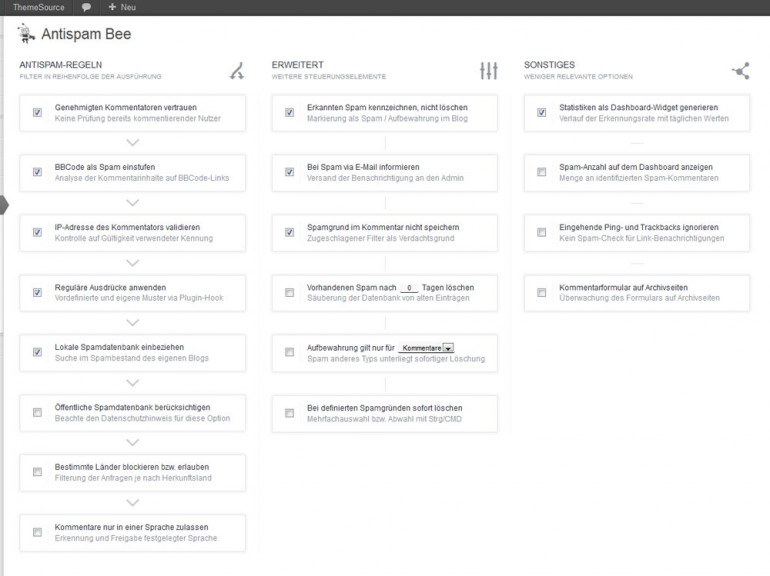 Antispam Bee
1. März 2013
Antispam Bee protects blogs from digital rubbish. It is made up of sophisticated techniques and analyzes comments including pings. Also, for reasons of data privacy, the use of Antispam Bee is a safe solution, as it is anonymous and registration-free.
Antispam Bee is already in use in thousands of blogs worldwide, and remains free and reliable.
Antispam Bee is used here at ThemeSource!