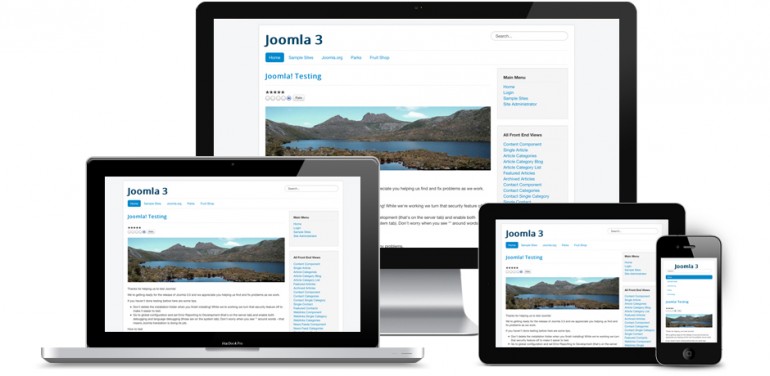 Responsive Webdesign mit Joomla
30. Mai 2013
Responsive Webdesign wird immer wichtiger in der Zeit der Smartphones und Tablets. Webseiten die sich automatisch an den Bildschirm anpassen sind schwer angesagt. Deshalb gibt es immer mehr Tutorials, Framewors und HowTo's wie man modernes Webdesign umsetzt. Wir haben für euch einen interessanten Link in Zusammenhang mit Joomla entdeckt. Da wird grob zusammengefasst wie man mit Foundation und Bootstrap moderne Webseiten erstellt.
Sollte euch das zu anstrengend sein, können wir euch immernoch Webdesigner aus Leipzig empfehlen die euch die Arbeit abnehmen und eure Webseite für euch schnell und günstig umsetzen. Zum Thema Responsive Webdesign haben auch die Jungs von BlueStone einen Beitrag verfasst.
###
Responsive web design is becoming increasingly important in the era of smart phones and tablets. Web pages that are automatically adapt to the screen the new trend. Therefore, there is always more tutorials and HowTo's Framewors how to implement modern web design. We have discovered an interesting link related to Joomla for you. Since roughly summarized how to create modern websites with Foundation and Bootstrap.
Should you be on the taxing, we're still web designer from Leipzig recommend that you remove the work and implement your website for you quickly and cheaply. On the subject of responsive web design and the guys from Blue Stone have written a post.
Schlagwörter: Bootstrap, Foundation, Joomla, responsive webdesign, Template